living community
living school
Chris Searle offers an alternative vision to the destructive impact that education legislation and market forces have had upon the education system and upon people's lives. Living Community, Living School, combines a community-oriented approach to education which seeks to empower local inner city communities, with narrative, commentary, analysis, intervention and strategy against the results of the Conservative restoration in state education, its market system of schooling and the narrow confines of its 'National Curriculum'. It also provokes reflection about the true meaning of 'moral education', stripped of the moralising hypocrisy.
Comprising essays written over the last five years in the face of the 1988 Education Act, Searle offers an approach founded upon the traditions of urban resistance to government education imposition, and the power of inner city, internationalist communities to organise their own teaching and learning initiatives-using the local school as their prime resource to unify curriculum and community.

Chris Searle was until 1966 the headteacher of an inner city comprehensive school in Sheffield. He has been for many years at the centre of the radical movement in education and is currently a Lecturer of English in Education at Goldsmiths College, University of London.
ISBN 1 872767 27 3
read the first chapter (you will need Adobe Acrobat Reader)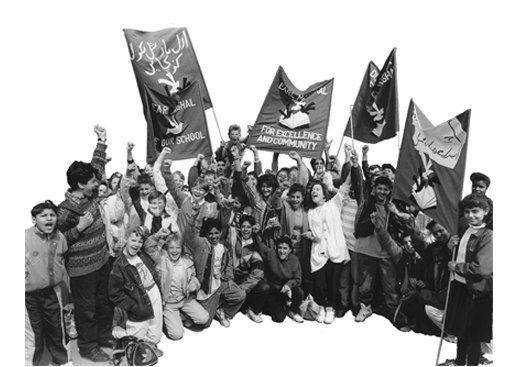 The Tufnell Press
These pages are hosted by free online.net